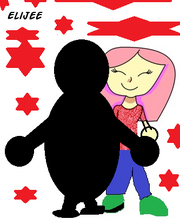 The Elijee Background Gift #1 is availible for all players. People can get it by Meeting Elijee in-game.
Because it will be availible at one of the Festival of Music parties, it will be Elijee Live's Poster.
This is Elijee's first background.
Even if it is availible for Everyone, some non-members may not get it.