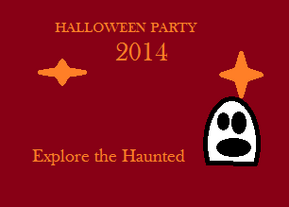 The Halloween party 2014 is an upcoming party.It will be in the year 2014. J.R. Rad will be coming for a visit during this party.
There will be a special Mini-Game to battle a witch.
In some rooms there will be pumpkin guts all over the place.
J.R. Rad will build a Haunted House for us to explore. It will be the main place to find J.R. Rad. But he will also be in other rooms too.
This year's phrase is "Explore the Haunted".
Free Items
Edit