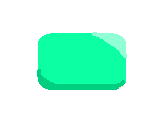 Neon Green is a Special Color in Rock World. It can be found for free at the Festival of Paint party.
Mrs. Gren wears this color.
It goes with the Neon Green Suit.
Many people will pretend to be mint with this color.
People might wear this color, the Icecream Cone Feet, and the Mint Icecream Hat to be like an Icecream Cone.