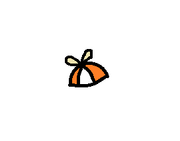 The Orange Propeller Cap is a free item in Rock World. It can be found at the 2nd April Fools Party.
It is the second propeller cap in Rock World. First being the Yellow Propeller Cap.
Some people might think there is no Orange Propeller Cap due to it being hidden in a balloon.
It is the first free item to not be in a box.
Simular Items
Edit
None