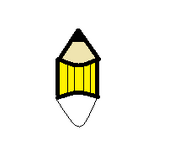 The Pencil Hat will be Free for everyone at the Words Party. When you Dance, It will snap. But when you move, It gets put back together.
When you Wave, It will draw a line as the hat moves.
There will be a Pen and Marker version of this Hat.
It will be on a Rock World Plush Toy.
It will become very rare.
Upcoming Releases
Edit
Words Party
Catalog for 150 coins.