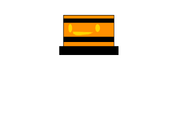 The Spooky Hat is a free item in Rock World. It will be available at one of the Halloween Parties.
It will be the first hat that has an animation in it.
It will be inside a pumpkin instead of a box.
Many people might think there is a suit simular to this hat.
Read More
Edit
Ad blocker interference detected!
Wikia is a free-to-use site that makes money from advertising. We have a modified experience for viewers using ad blockers

Wikia is not accessible if you've made further modifications. Remove the custom ad blocker rule(s) and the page will load as expected.