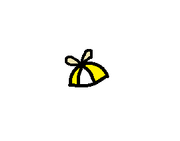 The Yellow Propeller Cap will be availible only Specially for April Fools Day. This hat will be availible April 1st, 2017. Rest of the party will be the Red Propeller Cap.
The hat color is close to the Propeller Color from the Distance.
It will be the most rare Propeller Cap in all.
No player might ever see it again, If it does not come back for a second visit.
It is not like club penguin. It doesn't have a Yellow Propeller Cap
Ad blocker interference detected!
Wikia is a free-to-use site that makes money from advertising. We have a modified experience for viewers using ad blockers

Wikia is not accessible if you've made further modifications. Remove the custom ad blocker rule(s) and the page will load as expected.