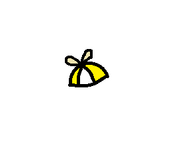 The Yellow Propeller Cap will be availible only Specially for April Fools Day. This hat will be availible April 1st, 2017. Rest of the party will be the Red Propeller Cap.
The hat color is close to the Propeller Color from the Distance.
It will be the most rare Propeller Cap in all.
No player might ever see it again, If it does not come back for a second visit.
It is not like club penguin. It doesn't have a Yellow Propeller Cap